Contact us
We are here for you.

Toll-Free Canada
855-626-8351

Toll-Free USA
855-712-0123

Plaster Moulding
Omega Mantels & Mouldings offers an extensive collection of custom ornamental interior plaster and stone moulding, decorative panels, ceiling medallions and coffered ceiling designs. Omegas' vast collection reflects inspiration from the most ornate and intricate profile to the very clean, contemporary lines.
Whether you chose a detailed gold embellishment or plaster trim with ornate mouldings, Omegas applications are reminiscent of royalty yet simply reflect charm and warmth.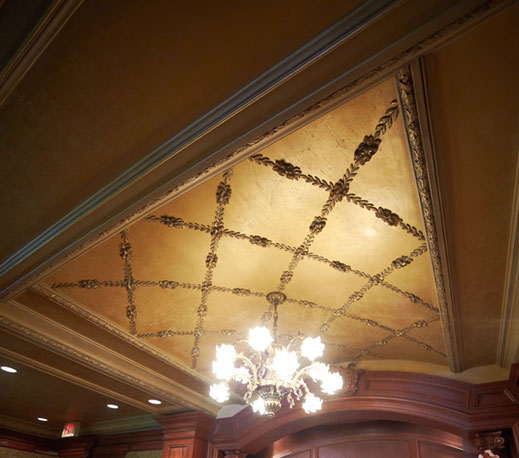 Omega Mantels & Mouldings' unsurpassed quality and workmanship is proudly adorned throughout many homes, prestigious historical establishments, and hotels across both Canada and the United States. Omega Mantels & Mouldings will create the very products that you envision, specifically manufactured and curated for you. From wainscoting and intricate wall panelling, chair rails, elaborate archways, barrel ceilings and ceiling beams, to spectacular columns and column pilasters, Omega Mantels & Mouldings will ensure your product specifications are fulfilled with quality and perfection. Beautifully sculpted plaster medallions, panels, and finely detailed carved mouldings enrich and create architectural elegance and luxury defining the very work, and reflecting the very spirit Omega Mantels & Mouldings has been successfully offering for over 30 years.
Prince of Wales Hotel - Niagara-On-The-Lake